Cogiteo fosters networking to provide the best skills according to each client request and project.
Cogiteo was founded in 2010 by Michel Cezon after a successful career in Artificial Intelligence in Industry and Public Research. 3 startups creation and his taste for human relationships led him to coaching for Technology Startups as a Professional coach certified by Grenoble Ecole de Management.
Cogiteo has been hosted by IncubaGEM, Grenoble Ecole de Management's startups incubator.
Respect, trust, fairness, humility, kindness all values that are close to our heart and are our guiding principles.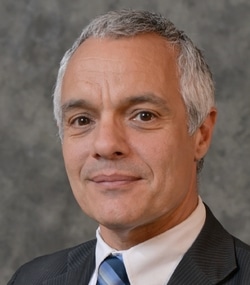 Software engineer specialized in Artificial Intelligence;
Professional Agile Coach certified by Grenoble Ecole de Management;
30+ years experience in industry and IT services in innovative technologies;
3 startups creation and 2 sold back (Singapore & France), 1 startup takeover (USA);
Experience on 3 continents (USA, Europe, Asia);
Mediator and Business Angel
Our commitment to sustainability
We coach environment and people friendly companies. We commit to
Use phone, visioconferences and emails more than visits
Limit travels and favor public transports
Avoid printing
Recycle materials when possible
Switch off computers when not in use
Ban use of air conditioners
Through its daily actions, Cogiteo tries to contribute to UNO goals 5, 8, 9 and 13.