Entrepreneurs and startups coachingfor

Team acceleration
You are developing your technology startup, you are an entrepreneur or intrapreneur, you have a project to create a startup or to take over a company…
Your expertise, your intuition, your mind, the richness of your network and especially your team are your most valuable assets.
To carry out your project, we coach you to
The success of the startup depends on the team long before the brilliance of the idea, the excellence of the technology or the beauty of the product or service.
Cogiteo joins the EIC Women Leadership Awards Ceremony
Cogiteo facilitates a workshop at L'Elan Maison Entrepreneuriale
Cogiteo attends the hackAtech INRIA Grenoble
A new post on the Startup, Founder Canvas
Cogiteo facilitates the Academia for European Social Innovation Competition, Brussels
Startup Weekend Grenoble: A lesson in humility!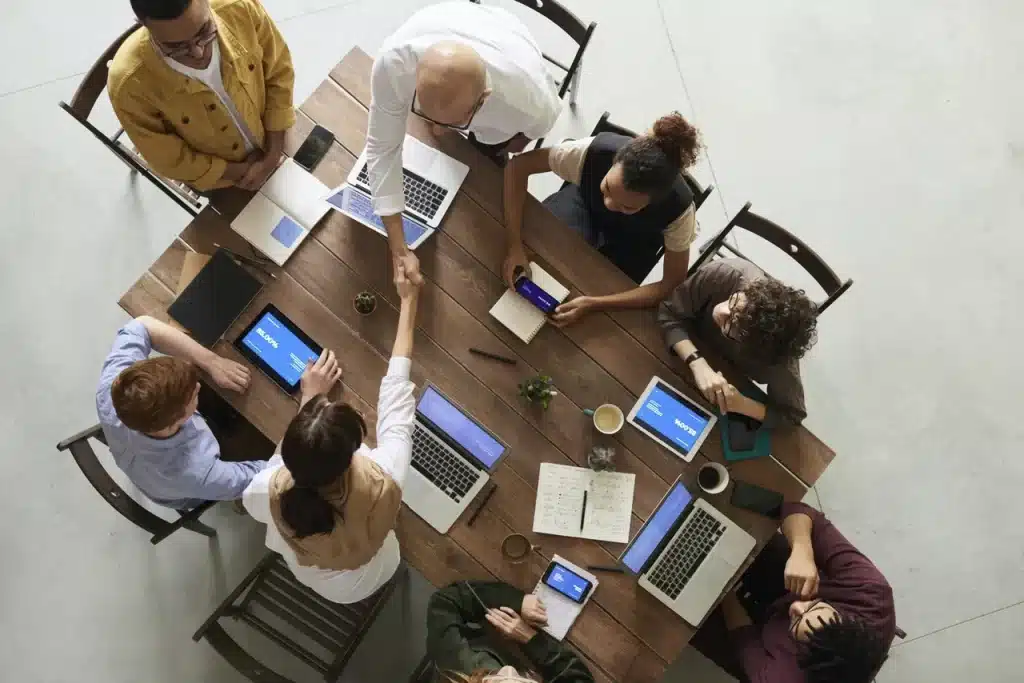 Cogiteo was born in 2010 from an observation: technology can do everything, but without humans, it can do nothing.
The creation of 3 technology startups and many mistakes taught me that, too often, many failures could have been avoided with better communication and collaboration.
The founders and the team coaching lays a solid foundation to grow the business peacefully.
95% of
successes
in tech companies are human-related
« Michel Cezon a fait preuve d'une grande flexibilité sur un temps d'intervention restreint pour comprendre le fonctionnement et le point de vue de l'équipe de direction et de chacun et de proposer les solutions les plus adaptées à notre contexte avec une mise en oeuvre sur le court terme et le moyen terme. L'apport et les compétences combinées de Michel en coaching personnel et méthodes d'organisation et de management sont d'une grande valeur ajoutée pour notre problématique. »
« J'ai eu l'occasion de suivre la formation Process Communication avec Michel Cezon. La thématique est passionnante et permet d'apprendre sur soi, mais aussi sur notre capacité à communiquer ensemble, dans nos différences. Le dynamisme, la bienveillance et l'incarnation de Michel font de ces deux jours de formation un instant riche et à recommander. »
« Je suis étudiant en école de commerce, j'ai appris des méthodes de management et de gestion de projet et pourtant... Je n'ai pas su gérer les conflits internes dans notre projet de start-up. Je ne me sentais plus à ma place et l'équipe allait dans le mur ! De par son expérience, ses compétences en gestion de relations humaines et son point de vu extérieur, Michel a réussi à nous remettre sur le droit chemin. Il nous également conseillé des outils pour éviter de nouveau ce genre de problème. Je reprends plaisir à travailler avec mon équipe ! Encore merci ! »
« The overall experience was a great exercise for me and my team. Michel spent time observing our workflow and discussing with all team members. His remarks and comments were very insightful. We have implemented most of his suggestions about team communication and transparency regarding team dynamics. We are considering already a new coaching session in order to keep improving our strategy and execution of daily tasks. »
« Vous m'avez beaucoup apporté dans le savoir et vos mots résonnent encore en moi dans des situations compliquées. Merci à vous de faire de nous des gérants responsables et humains. »
"*" indicates required fields