Who hasn't dreamed of starting a business? 🌈 Who hasn't looked for all the means, tools, techniques, methods, tips … and even advice to get there? 🦄 Who hasn't secretly thought, next time I'll do it differently? 🙏
The entrepreneurial adventure is exciting and open to everyone. On the other hand, it is demanding, requires a certain rigor and can greatly benefit from coaching. I'm a certified professional coach and since 2010, I've been coaching tech startups…. my way!
Here is the entrepreneurial approach as I often see it in startups and some business schools.

Most of the time, the starting point is Technology push or Market pull: a beautiful technology that only needs to answer market needs that are not or not well addressed. Whether the starting point is the technology or the market need, the value proposition is then defined and the team needed to make it all work is put together. From this comes the strategy, organization and execution, most often driven by the business…
This entrepreneurial approach has the double advantage of placing the customer and his needs at the center of our concerns and of starting with existing technological bricks to avoid future technological difficulties or impossibilities. This is commonly referred to as Product/Market fit or what technology can do and what the market wants!
But this is forgetting a little quickly that technology can do everything but is nothing without people. It is forgetting a little quickly that the market drives the business but only becomes legitimate and sustainable thanks to the human being. The most important thing is to be centered and aligned! 📌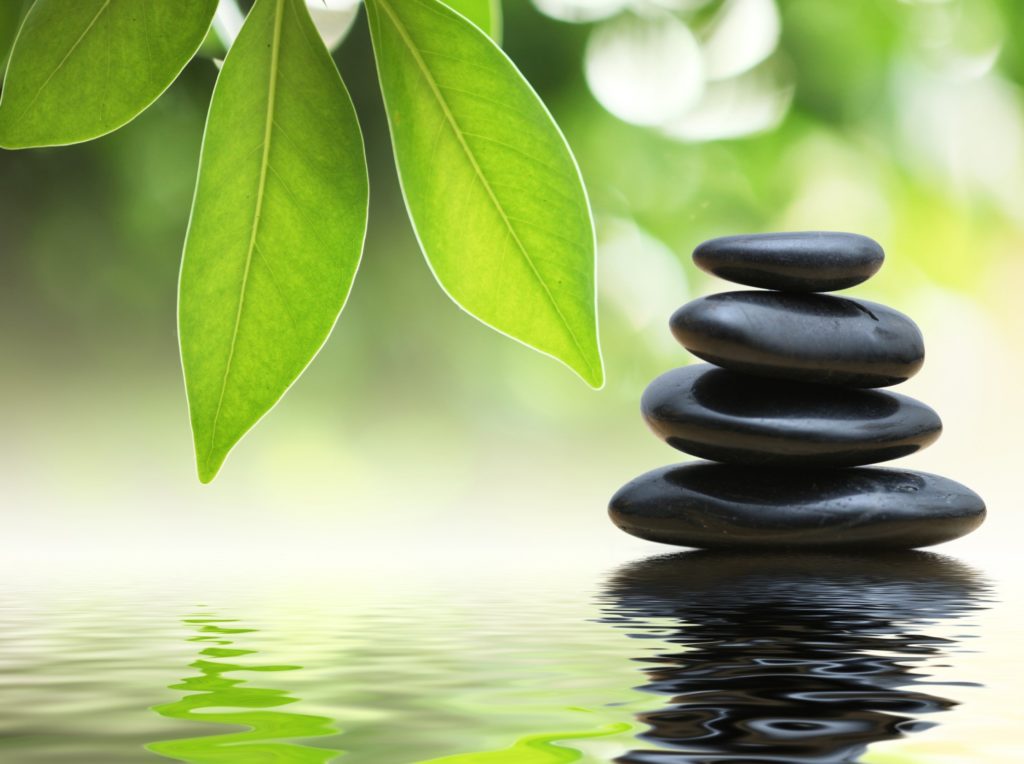 Here is my entrepreneurial approach Startup Cocktail© which puts the team at the center and allows to develop a harmonious business based on a solid team and a match between the team's raison d'être and the business value proposition.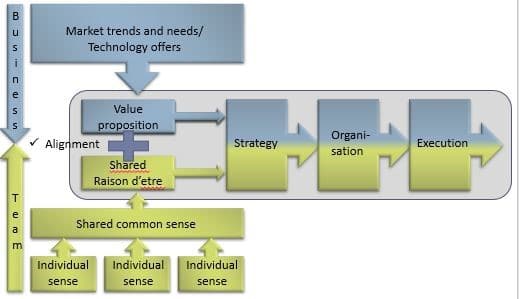 This process takes place in several phases:
☑️ Coaching team members to find a shared meaning and define a common purpose. The two key questions are: what are we here for and how do we want to collaborate. Tool: Startup Founder Canvas®;
☑️ Validation of the value proposition according to the needs and expectations of the market. The customer remains the focus point and the ultimate judge of the business viability. Tools: Lean Startup Canvas®, Value Proposition Canvas®, Business Model Canvas®…;
☑️ Alignment between what the team wants and what the market requests. This iterative process validates that the team is the best to develop the business. Tool : Secure Your Growth®;
☑️ Definition of strategy, organization and execution taking into account business necessities and team needs. This last step is the guarantee of the durability of the business and the team.
The team is the business ground and foundations. It takes precedence over the idea, the technology or the market. Being aligned with "Who we are" (the team) and "What we do" (the business) develops trust, autonomy, responsibility, commitment and performance💎. And it gives meaning to our lives!
Your new entrepreneurial approach? You're going to do it differently 😀