I arrive at Epic Blue, Leuven, Belgium, blindly following the directions on my smartphone. How did I manage, 10 years ago, to meet a startup without Google maps? I don't know, or rather I don't remember, because Maps seems so obvious today.
Yes, but… The problem reappears as soon as you lack a GPS connection, indoors for example. Some systems still help you find your way or locate you thanks to Wifi or beacons.
Yes, but… What happens when these devices don't exist or don't work properly? What happens when knowing where you are becomes critical or potentially life-saving? Firefighters can be faced with these situations far too often.
Epic Blue believes that location matters for people to accomplish more. The company is working hard to develop AI-based solutions to locate people everywhere, outdoors and indoors, and ultimately save lives!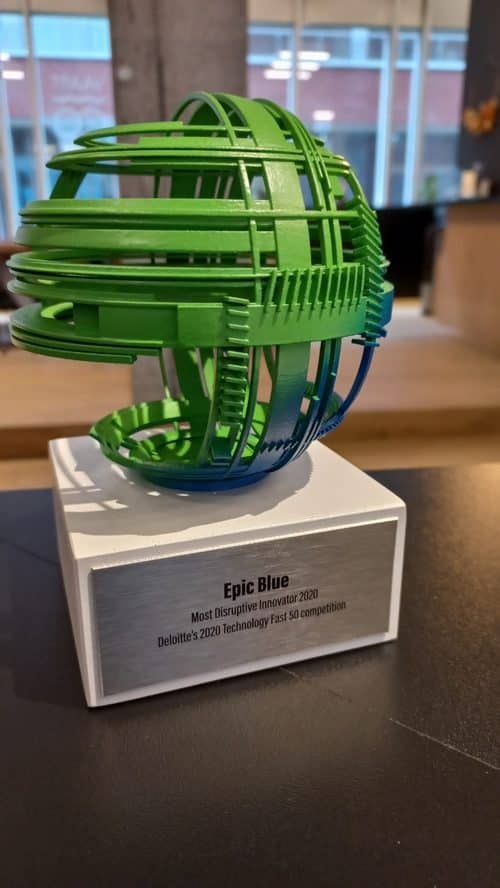 Epic Blue is a great example of a startup that is built from the team. Purpose, values, vision are their compass. Team members know why they are there, what they want to do and how they want to do it. The motivation, commitment and ultimately the performance of the team are the best assets for business success.
The startup becomes a vehicle to realize oneself and contribute to a better world. Technology, as beautiful as it is, is only a means to move forward faster. Too many technology startups forget this to focus on the technology, the market or the funding.
If you want to think about it, the Startup Founder Canvas approach and tool is available to question the fundamentals when starting your business.
I'm very proud to bring my small contribution as a coach to a wonderful team and a great company! Keep up the good work Epic Blue!
You know what? I think people matter 🙂
And you?